After Manoa Falls, we drove about 25 minutes and took a hike up a seaside bluff.
It's a bit hard to tell the scale of things from the video, so notice the beach in the background of this shot:

Now here's a photo taken from just above that beach.

Bonus Makapu'u after the jump.
Here's another amazing view on the way up the bluff (the mountain you can see is called Koko Head, I think):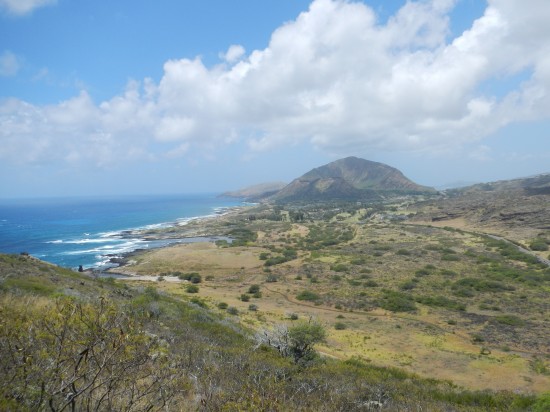 And here's another location that might look familiar to Lost viewers along the coastline a bit south of Makapu'u. Actually, from the road I was pretty sure I saw the EXACT spot used for the rocky coastline hikes in Lost, but sadly there was no way to stop and get a picture there.